Various parking spaces are available around the fortress: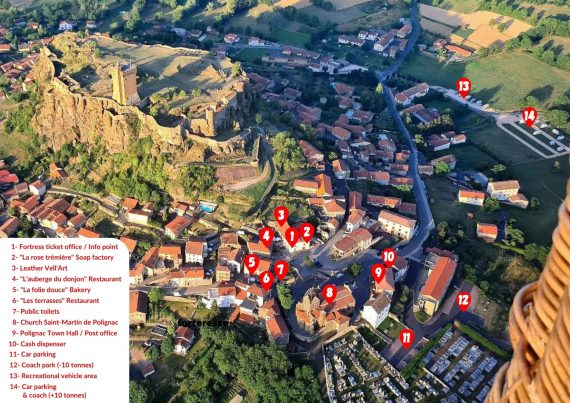 Are you travelling by train or bus?

From Puy-en-Velay train station, bus service P runs to the village of Polignac – "Maison Communale" stop.
To download the 2023 bus timetable: click here.
Are you coming from Puy en Velay? The Fortress is 5 minutes away.
Take the direction of Espaly-St-Marcel or Clermont-Ferrand.

Are you from Clermont-Ferrand? La Forteresse is 1h30 away.
Take the A75 and take the exit "Le Puy-en-Velay – Brioude". Follow the direction "Le Puy-en-Velay" by the N102 then the direction "Polignac".

Are you coming from Lyon? The Fortress is at 1h30.
Join the N88 by the A47 then follow direction Clermont – Le Puy – Chadrac then Polignac.
Little extra for your GPS: 45.0705952 , 3.8601041